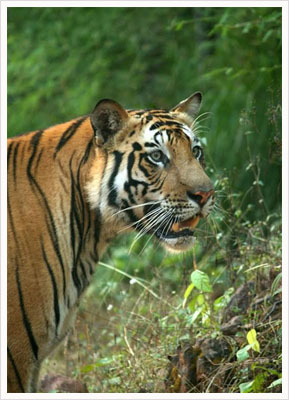 Ranthambore National Park (Rajasthan)
Ranthambore National Park is one of the largest national parks in northern India. Established as a game sanctuary in 1955 it became a national park in 1980 and was enlarged over the ensuing ten years or so. With an area of 392 km² the park lies at the edge of a plateau, bounded to the north by the Banas River and to the south by the Chambal River. The Park terrain alternates between dry deciduous forests and open grassy meadowland.
Ranthambore is known for its tigers and is an excellent location to see them in their natural environment. Other major wild animals include leopard, nilgai, wild boar, sambar, hyena and chital.