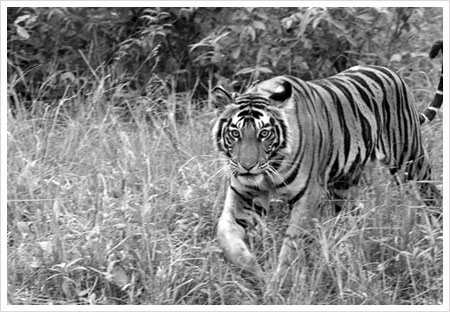 Pench National Park (Madhya Pradesh)
Pench National Park takes its name from Pench River that flows north to south through the park. In 1977 it was declared a sanctuary and six years later was raised to national park status of National park in 1983.
The landscape of Pench is characterised by small hills and teak mixed forest. Tigers are present, though the commonly seen species are chital, sambar, nilgai, wild boar, and jackal. In addition other species to be found include leopard, sloth bear, Asiatic wild dog, porcupine and jungle cat. Including migratory species, over 160 species of birds have been recorded.