Jaisalmer (Rajasthan)
Jaisalmer is situated amid the Thar Desert near India's western border with Pakistan. It is an ancient city and considered to be cultural hub of this part of India. It takes its name from Maharawal Jaisal Singh who founded the city around 1156. Known as the Golden City because the bright glint from the yellow sand and yellow sandstone buildings, it is not surprisingly a World Heritage Site with a long and fascinating history.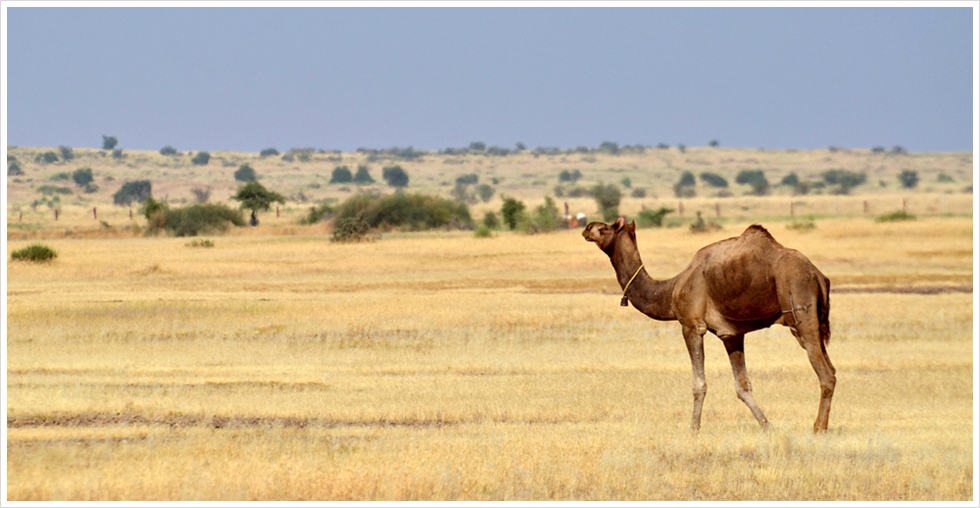 Jaisalmer was an important medieval location on the Southern Silk Road. It has many examples of historic architecture and monuments as well as several museums. Of particular note is the medieval mud fortress and walled township. The landscape around Jaisalmer is variously described as 'desolate', 'stark' and 'austere', but it is worthy of exploration and is a true wilderness experience. The Desert National Park is just half an hour's drive from Jaisalmer and provides excellent wildlife where may be seen the elusive great Indian bustard as well as many other species of birds and mammals including imperial, steppe and tawny eagle, desert fox, chinkara gazelle, black bellied sand grouse and Macqueen's bustard to name a few.